Nutrition
For a Middle distance triathlon or other 4 to 7 hour event, or for a Long distance triathlon which can last up to 17 hours, nutrition can be an incredibly important factor. In shorter distance triathlons you can get away with making some nutrition mistakes, but during a Long or Middle distance triathlon, it is more likely that you will be punished for nutrition errors. In fact, when you talk to athletes who did not have a good race, they will often mention nutrition as the main reason why things did no go as planned.
The bike lap has three aid stations. The locations of the stations are displayed on the previous bike course map and are roughly located 22,5 kilometers apart. Nutrition is served in the following order: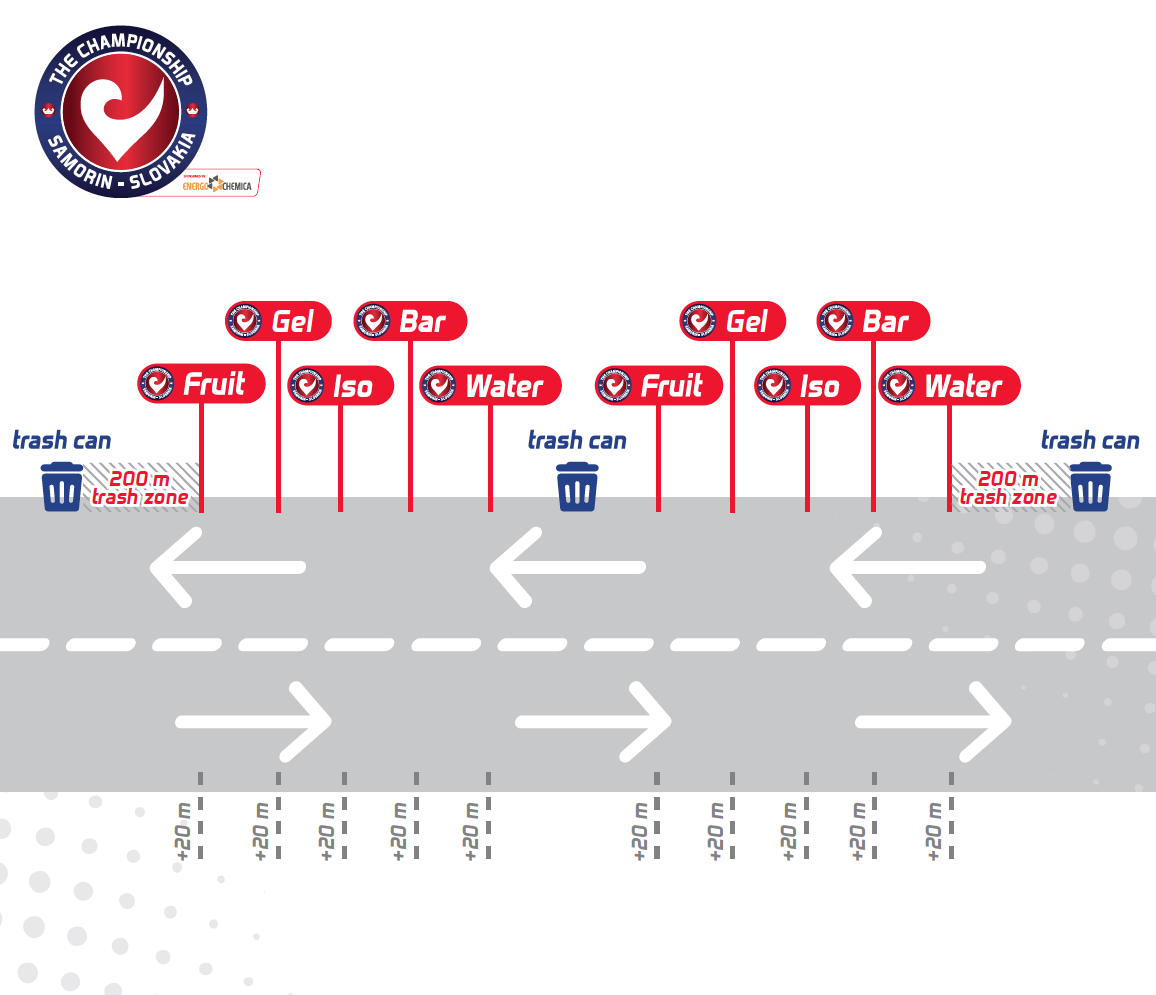 On the run course, four aid stations are located approximately 2,5 kilometers apart from each other. The Red Bull aidstation will serve only Red Bull and Water.
Nutrition is served in the following order: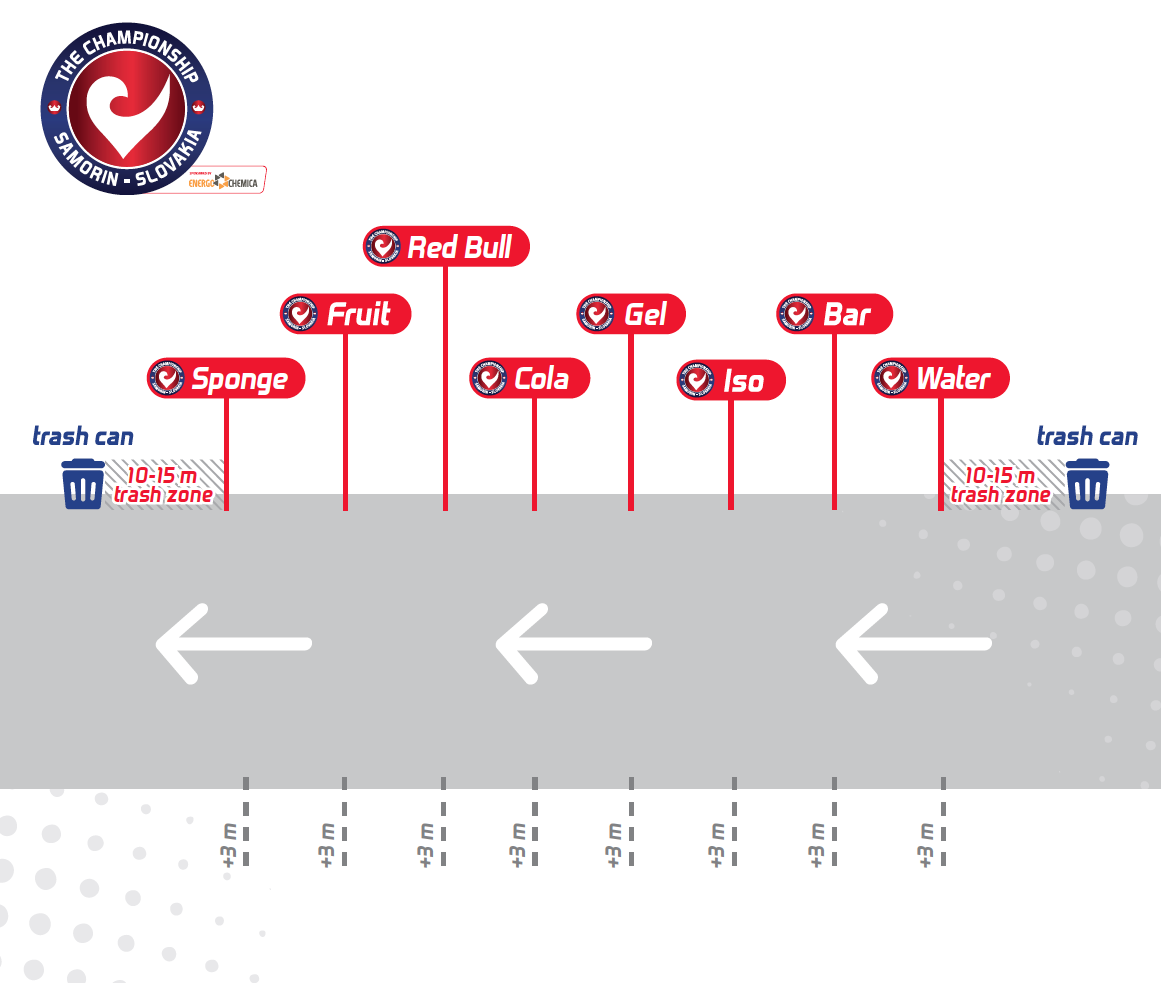 Three Main Nutrition Issues
The three most important nutritional issues during a Long or Middle distance triathlon are:
Meeting the man with the hammer
Running out of fuel, hitting the wall, bonking, or just not being able to keep up the intensity during the last part of the race.
Dehydration
Becoming progressively dehydrated to an extent where this will limit performance.
Stomach problems
Gastrointestinal problems such as stomach cramps, bloating, etc. that can have a negative impact on your performance.
Common mistakes on Race Day
Sticking to a plan at all costs
If for some unforeseen reason you cannot follow the plan (you lost a bottle, or you are developing gastrointestinal problems), do not continue with the plan at all costs. Be flexible and adapt. A slightly lower intake is not going to be a problem, forcing more nutrition in will.
Do not try something new on race day
Sometimes you'll see athletes walk around on expos, buying new products for the race the next day. Only use products that you have tried and tested, products you know you tolerate well.
Thinking that more is better
Drinking more and eating more is not always better. Sure, you have to take in enough energy and enough fluids, but once you achieve the basic needs, more is not necessarily better and in some cases detrimental.
Core's Nutrition Plan
As a participant of THECHAMPIONSHIP, you can receive a nutrition plan by CORE for FREE that is based on the nutrition you'll receive during our race. This means that every gel, drink and other nutrition that we offer at our aid stations has been included in this program. CORE's nutrition plan will tell you exactly what nutrition to get at what aid station on our courses so you can optimize your race results but also make sure that you don't get too much or too little nutrition during the race.
Please note that it is very important to train with nutrition before you compete in a race. This way, your body gets used to the type of nutrition you take during training.
Sign up for your personal free nutrition plan here!